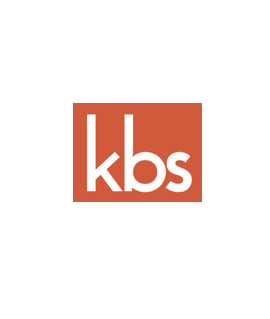 Donald J. "Jay" Lecher
Of Counsel
Email
Role:
Patent Attorney
P: +1-732-578-0103 x224
F: +1-732-578-0104
Jay has counselled U.S. and foreign clients regarding the preparation and prosecution of US, PCT and foreign patent applications. Jay's proficiencies include mechanical, electrical, software and business method technologies, IP infringement and validity studies, licensing, IP litigation support, trademark prosecution and IP portfolio management.
Jay has authored and prosecuted patent applications in a wide variety of technical disciplines, including: Aerospace – including flight systems, airframe structures, controls, simulation systems, cargo systems; Automotive – including engine controls, vehicle navigation systems, product design, testing and manufacturing of engine management components, telemetry, catalytic converters, spark plugs, high speed assembly systems, inventory control systems; Business methods – including e-commerce, web applications, point-of-sale devices and systems; Communications – including networks and wireless systems, and telecommunication systems and protocols; Computer control – including manufacturing PLCs, and hardware control; Computer hardware and software – including data processing, user interfaces, operating systems and cloud-based applications; Construction equipment; Consumer electronics – PCs, printers, digital imaging, optics, watches; Firearms – sporting and military weapon systems; Materials science – including metallurgy, thermoplastics and construction materials; Medical equipment; Physics/optics – photographic optics, LED and OLED manufacturing and displays; and Semiconductors – design and manufacture.
Prior to joining Kaplan Breyer Schwarz LLP in November 2017, Jay has been in private practice at both national and regional law firms specializing the patent preparation and prosecution. Before entering private practice, Jay served as a Patent Examiner in the United States Patent and Trademark Office.  He also has more than six years of mechanical engineering experience with General Motors in Flint, Michigan as an automotive engineer in advanced development engineering.
Technology areas:
Aerospace, automotive, business methods, communications/telecommunications, computer hardware and software, construction equipment, consumer electronics, firearms and weapon systems, materials science, medical devices, physics/optics, and semiconductors design and fabrication.
Education  :
GMI Engineering & Management Institute, Flint, Michigan; B.S. Mechanical Engineering
Regent University School of Law, Virginia Beach, Virginia; J.D.
Admissions :
Commonwealth of Virginia
District of Columbia
U.S. Patent and Trademark Office Registration
Our firm offers a complete range of patent services. These services include client counseling on the developm
Our firm offers a broad range of trademark services. We provide expert advice to clients from diverse industri
Many successful U.S. companies eventually reach a point where they need to develop a business strategy for pro